What do you need to set up?
A 4 ft to 6 ft rectangular table and 2 chairs are needed for the set up. If outdoors, please ensure there is a shaded area available.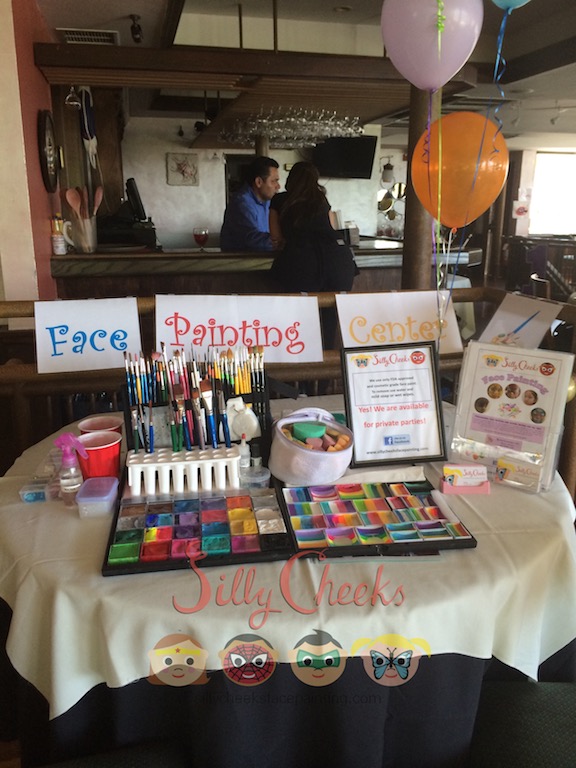 What kind of paint do you use?
All of our paint used is FDA Approved and cosmetic grade paint that is made specifically for use on the skin. We use a mix of brands including TAG, FAB, Diamond FX, Wolfe Brothers, Mehron and Paradise. Our glitter is polyester cosmetic glitter that is soft to the touch and safe for skin, lips and eyelids. Just because a paint is labeled "non-toxic" or "washable" does not mean it is safe for use on the skin, especially for children. Other types of paint and markers can cause serious skin reactions and allergies. You can rest assured that we only use the safest and highest grade paint available for face and body.
How many faces can you paint in one hour?
This will depend on the design. Complicated or full face paintings take longer than cheek art or eye designs. On average we can paint about 10-13 detailed designs per hour.
How do you remove the face paint?
Removing the paint is very simple, since the paints are water based. Just use a baby wipe or wet paper towel/washcloth and wipe it off. Most of the paint will be removed just like that. If any of the paint is still left behind, just use hand, face or baby wash with warm water on a washcloth and wipe again. Some dark paints may leave mild stains with certain skin types and colors but will usually come off after a second wash. At this point, if any stubborn stains are still left behind you can use baby oil to remove it. Applying moisturizing lotion and letting it sit for 30 minutes or so can also do the trick.
How do you remove waterproof face and body paint?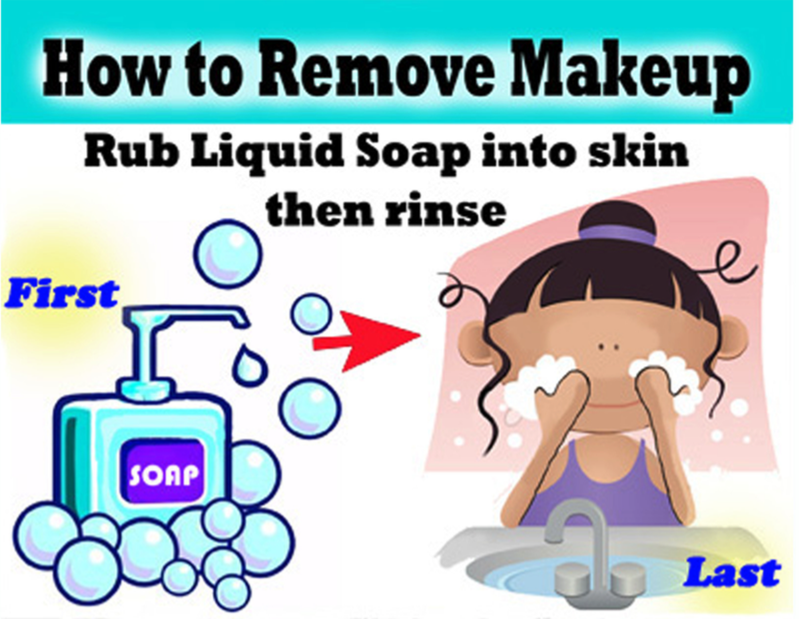 How do you keep your paint and brushes sanitized?
Unlike regular makeup, which is designed to be used by a single person, face paint is designed to be used by multiple individuals, therefore it has just enough antibacterial ingredients to make it safe to be used on many clients. Our paints, brushes and sponges are also sanitized after every event. We use baby wipes to wipe all paints clean, brushes and sponges are washed and dipped in alcohol solution. We follow strict hygiene practices to ensure the safest painting experience for you and your guests.
How old do you have to be to get face painted?
This depends on the child and how well they can sit still to be painted. We recommend children to be at least two years old to get face painted, while younger children can get painted on their arms or hands as an option.
Can I request a custom design or specific theme?
We will be happy to accommodate any design, theme or ideas you may have for your event. However, please inform us in advance and provide us with samples of the design you want. Our goal is to provide you with the best service tailored to your needs.
How do you take care and remove glitter tattoos?
Glitter tattoos can last between 3 to 7 days depending on your skin type and how well you take care of them. They last longest when you keep them free of alcohol, oils and lotions. Do not scrub the tattoo when bathing, simply wash around the area and pat dry. To remove the glitter tattoo, just let it soak in rubbing alcohol or lotion for 5-10 minutes and scrub it off.
Is Gratuity included?
Gratuity is not included in your total fee. For satisfactory service a 10-20% gratuity is customary and appreciated for artists.
Do you have liability insurance?
Yes! We are fully insured and would be happy to have your company added as a Certificate Holder on our insurance policy upon request.